Place the original, and then select the scan settings you require.

Specify the sender.
For details, see "Sender Settings".

Press [TX Mode].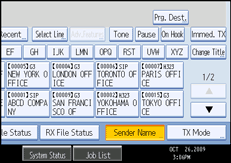 Press [E-mail TX Results].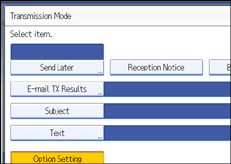 Select the destination of notification, and then press [OK].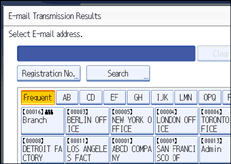 If you make a mistake, before pressing [OK], press [Clear] or press the selected Destination key again to turn the highlight off.
[E-mail TX Results] gets highlighted and the destination of notification selected appears.

Press [OK].
The standby display appears.
To check the settings, press [TX Mode].

Specify a destination, and then press the [Start] key.