Press [Folder] to switch the transmission type to folder.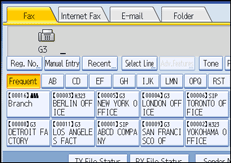 To set the file type, press [File Type].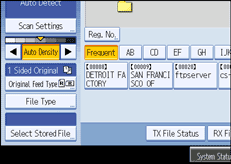 Select [TIFF] or [PDF], and then press [OK].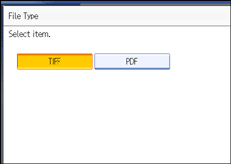 Press the Destination key to specify a destination.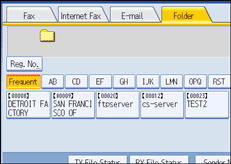 Specify the next destination.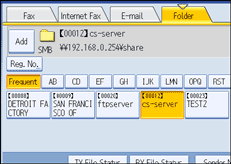 To add another folder destination, press the next Destination key.
Press the transmission type tab to switch the transmission type between fax/IP-Fax, Internet Fax, e-mail, and folder.

Press the [Start] key.
The machine starts to scan the original and stores it in memory. When scanning ends, the Communicating indicator lights and transmission starts.