Press [Change TX / Info].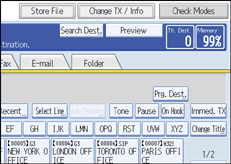 Press [Check / Stop Transmission File].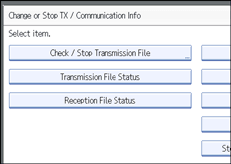 Select a file to check.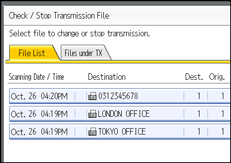 If multiple destinations were specified, only the name of the destination you specify first and only the number of destinations that have not received the document you sent are shown.

Press [Check / Change Settings].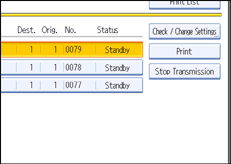 Confirm a transmission, and then press [Exit].

Press [Exit] twice.
The standby display appears.