Select the scan settings you require.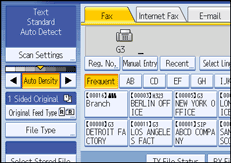 For details about the scan settings, see "Scan Settings".

Using the number keys or a Destination key, specify a destination.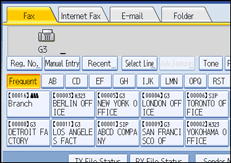 If you make a mistake, press the [Clear/Stop] key, and then enter the correct number.
For details about specifying a destination, see "Specifying a Destination".