Press [Full Color].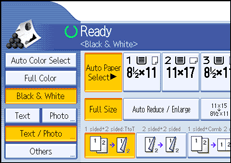 Press [Edit / Color].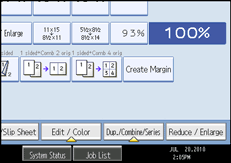 Press [Color], and then press [Convert Color].

Select any one item from [Conversion 1] to [Conversion 4].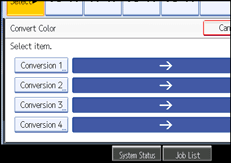 Select the color to be converted.

Select the new color.
You can adjust the density of the color in four steps.
To select user color, press [User Color], and then select the color.
To change more than two colors, repeat steps 4 to 6.

After selecting all colors to be converted, press [OK] three times.

Place the originals, and then press the [Start] key.