Press [Send File Type / Name].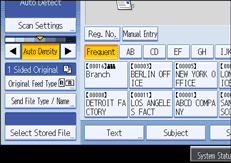 Press [Change] to the right of the entry box.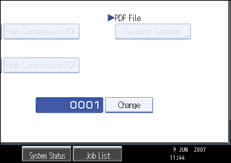 Using the number keys, enter the starting digit of the serial number.

Press the [
] key.

Press [OK].

You can change the starting digit only if a file type other than [Single Page] is selected.

You can change the number of digits in the serial number. Change the number under [Scanner Features], [No. of Digits for Single Page Files]. You can select 4 or 8.