1 Sided
2 Sided
Copies two 1-sided pages on one 2-sided page.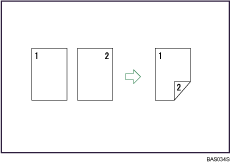 2 Sided
2 Sided
Copies one 2-sided page on one 2-sided page.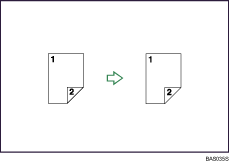 Original orientation and completed copies
The resulting copy image will differ according to the orientation in which you place your originals (
or
).
The table shows the orientation of images on the front and back of copies, not the orientation of delivery.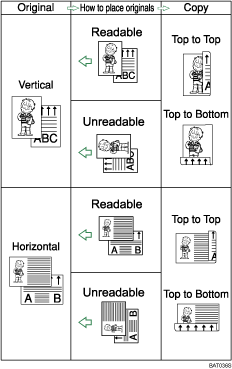 Press [Dup./Combine/Series].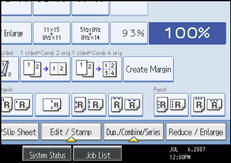 Make sure that [Duplex] is selected. If [Duplex] is not selected, press [Duplex].

Select [1 Sided
2 Sided] or [2 Sided
2 Sided].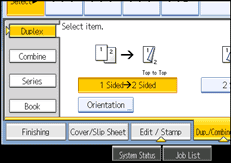 To change the original or copy orientation, press [Orientation].

Press [OK].

Place the originals, and then press the [Start] key.